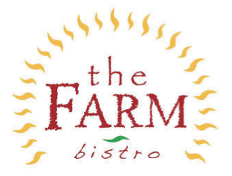 34 West Main in Cortez • Lunch monday through friday from 11-3, dine in or take out, 970 565 3834
Best Salad in the Cortez Journal Reader's Choice Awards!
Our ingredients are fresh and mostly local – everything's made from scratch;
and made to order. Sink your teeth into a juicy grass fed burger, enjoy
the crisp freshness of a Farm Salad, or warm up with a bowl of soup.
Daily specials feature pasta, grilled pizza and more! Dine in or take out.
And oh yeah! Runner up in: Best Burger, Best Sandwich, Best Restaurant!